Media Release
Eyes on the Tiger: Investors are looking for more, high-quality, green bonds issuances coming from China
New Climate Bonds report reveals Satisfactory Green Credentials and Credit Fundamentals as top priorities to fulfil Investors' needs.
London/Beijing: 05/05/2022: 16:00 (GMT+8): Climate Bonds Initiative and SynTao Green Finance, with the support of Hong Kong Exchanges and Clearing Limited (HKEX) and Natixis Corporate & Investment Banking (Natixis CIB) have today launched the Green Bond China Investor Survey 2022 report.
The Survey
Conducted with 42 investment institutions among largest domestic and international green bond investors, the survey reveals that satisfactory green credentials and credit fundamentals are top priorities for furthering the appeal of green bonds coming from China.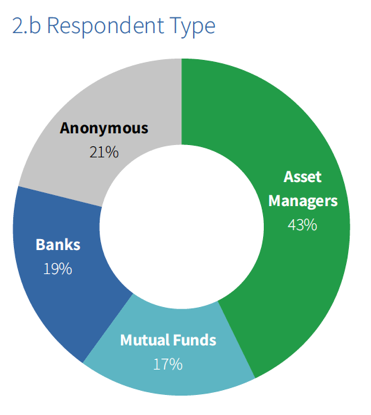 Currently the third largest country source of sustainable debt issuance globally, China announced in September 2020 a new set of targets for carbon peaking by 2030 and carbon neutrality by 2060. These are known as the 30.60 targets and expected to help deliver China's Paris Agreement commitment.

Investors' Expectations

Investors with exposure to the Chinese market have incorporated Chinese green bonds into their investment policies and the rife demand for these instruments shows no sign of decelerating.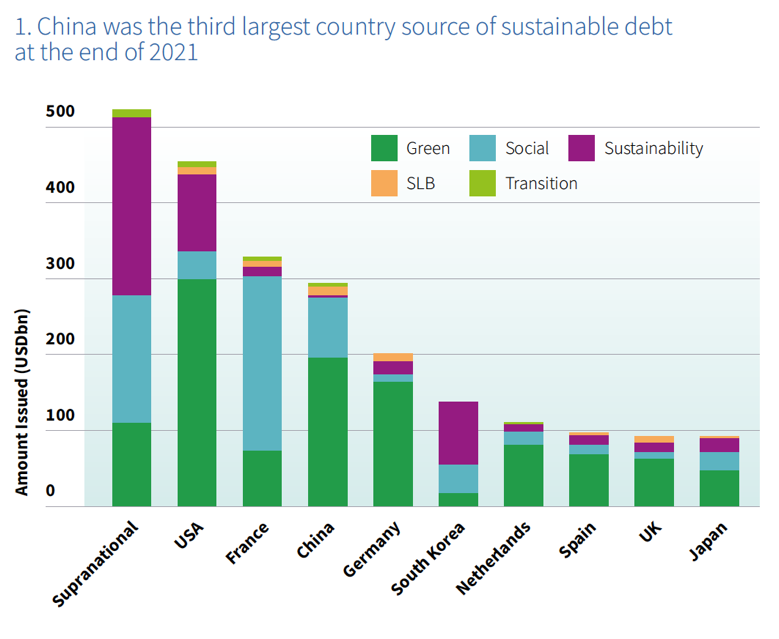 Other key findings include:

Investors prefer deals that contribute to mitigation
Renewable Energy and Low Carbon Transport were identified as preferred use of proceeds (UoP) of current holdings. Respondents also highlighted Renewable Energy as the preferred UoP category for further investment. This is consistent with the priorities of China's 30.60 target.

Investors want more green bonds from all sources
Financial and non-financial corporate bonds were the preferred green bond issuer types. Government-backed entities, policy banks, and corporates were highlighted as asset classes in which respondents would prefer to invest more in green bonds.
Investors care about green credentials and issuer fundamentals
Investors identified satisfactory green credentials at issuance as their top priority.
Positive issuer fundamentals and actions to enhance transparency were identified as key factors to further increase the appeal of Chinese green bonds.
Both market and policy tools can bring the required scale
Market tools and mechanisms that strengthened the broad bond market ecosystem, particularly positive credit fundamentals, were preferred by respondents.
Regulatory mechanisms
such as
policy
development and international cooperation on green definitions
were highlighted as effective strategies for bringing the Chinese green bond market to the
required scale.
Enhanced disclosure measures would help to close data gaps and instill greater market confidence.
International investors want to engage with issuers to grow the market
Different entry thresholds and quotas for different types of bonds were cited by international investors as a major barrier to participation in the Chinese bond market. International respondents also acknowledged that issuer engagement would contribute to Chinese green bond market development.
Investors are embracing other thematic labels
Investors were eager to move beyond the green label and explore other thematic labels. Although social bonds are used in fewer investment policies than green bonds, growing demand was identified, especially among international respondents.

Said Julien Martin, Managing Director, Head of Emerging Business Development, Hong Kong Exchanges and Clearing Limited (HKEX):

"Global demand for China's green bond investments, as reflected in the survey findings, has been growing at a very rapid pace. Sitting at the heart of Asia's capital markets, HKEX has a key role to play in facilitating global capital participation in China's low-carbon transition. By providing a diverse range of green, social and sustainable bond products, and offering transparency and voluntary disclosure of green bond products, we are committed to supporting businesses on their sustainability agenda, and helping global investors diversify their portfolios and to capture the opportunities from China and the region's journey to net zero."



Said Olivier Ménard, Head of the Green & Sustainable Hub in Asia Pacific, Natixis CIB:
"The Green bond market has and will continue to play a positive and meaningful role
in China's transition story. The survey has shown that domestic and international investors in these instruments are willing to look at broader thematic bonds, under the right conditions and provided they are credible and transparent, which the regulators are actively working towards. This bodes well for China as it strives towards its carbon-neutral targets."

Said Dr. Guo Peiyuan, Chairman of SynTao Green Finance:

"It is quite clear that both domestic investors and international investors have increasing appetites on green bonds by Chinese issuers. They want more green bonds from all sources, which will continuously stimulate bond issuance and bond innovation. It is also important to note that credit quality and green credentials are on investors' top considerations. External reviews and post-issuance disclosure are essential to improve investor confidence."

Said Sean Kidney, CEO, Climate Bonds Initiative:

"The results of this survey tell us that there is strong demand for more high-quality green bonds among investors. China's decarbonisation journey will continue to channel investment towards projects and assets dedicated to climate change mitigation."

"This momentum gives policy-makers and market participants opportunities to facilitate the further acceleration of the Chinese green bond market. Consistent regulatory guidelines on standards, transparency, and incentives can be instrumental in ensuring a credible and orderly expansion."

To download the report, click here.

For more information, please contact: