Systematic management of environmental, social and governance (ESG) issues is critical to business success and investment performance. In recent years, more and more international private equity funds have applied ESG due diligence to incorporate ESG risks and impacts of clients' or investees' activities into investment analysis and decision-making process to reduce relevant risks. SynTao Green Finance provides ESG due diligence service, supporting financial institutions in identifying key ESG issues, measuring ESG performance and assessing ESG risk exposure.

ESG DD process



Material ESG Issues:
Material ESG issues are
identified and then evaluated based on the
investor's concerns, the company's business and management model, sectoral characteristics, local laws and regulations, international standards and best practices, stakeholders' expectations, etc.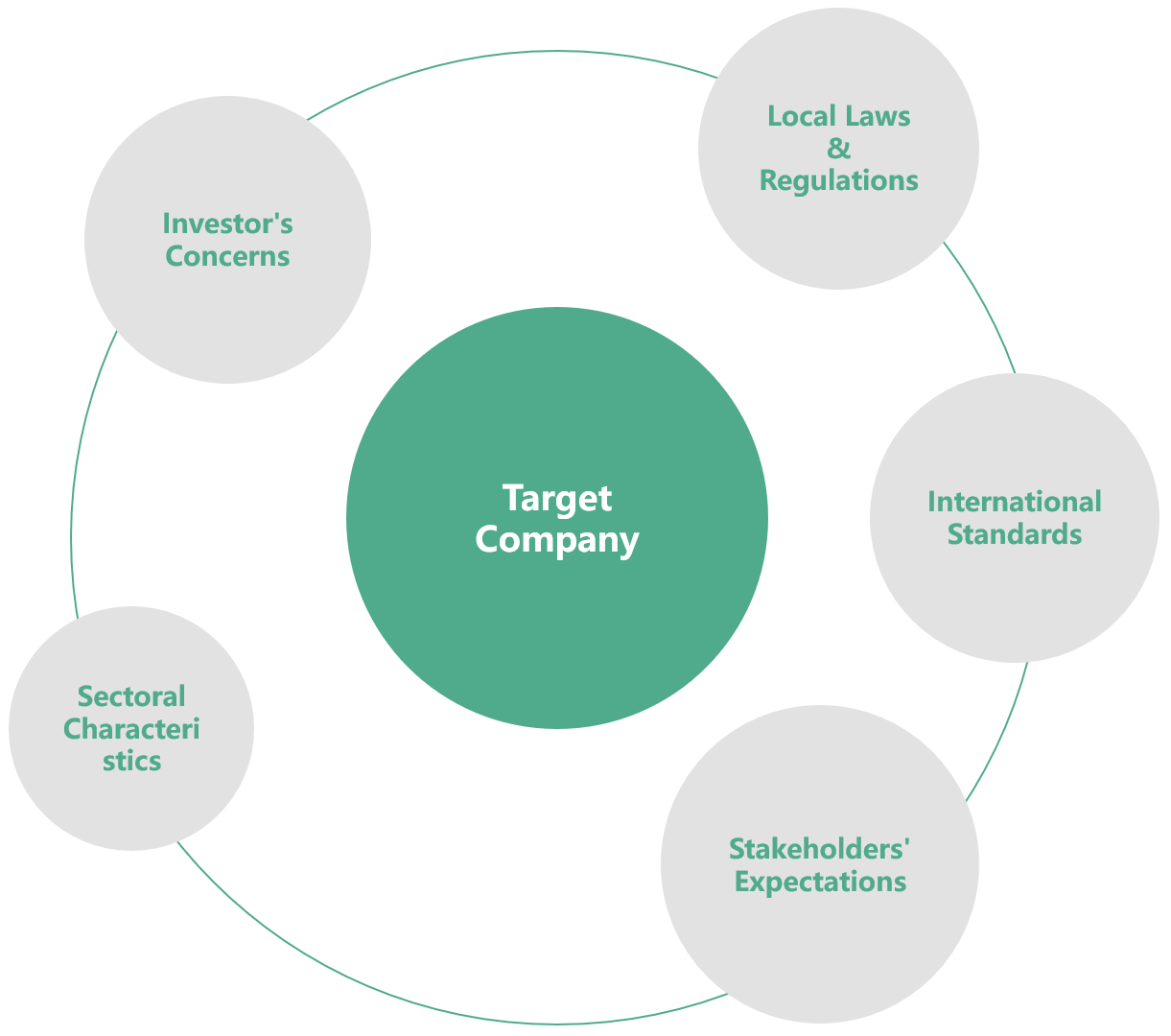 Benchmarks:
Our experience allows us to apply various benchmarks in ESG due diligence, including but not limited to:
1. UN Sustainable Development Goals
2. Global Reporting Initiative (GRI) Standards
3. IFC Environmental and Social Performance Standards
4. Principles for Responsible Investment
5. Task Force on Climate-related Financial Disclosures (TCFD) Recommendations
6. Sustainability Accounting Standards Board (SASB) Standards

Regular Review:
To ensure continuous and effective improvement in or maintenance of ESG performance, we recommend regular ESG review against the target(s) and the action plan set throughout the life cycle of the investment and adjust the action plan when needed.